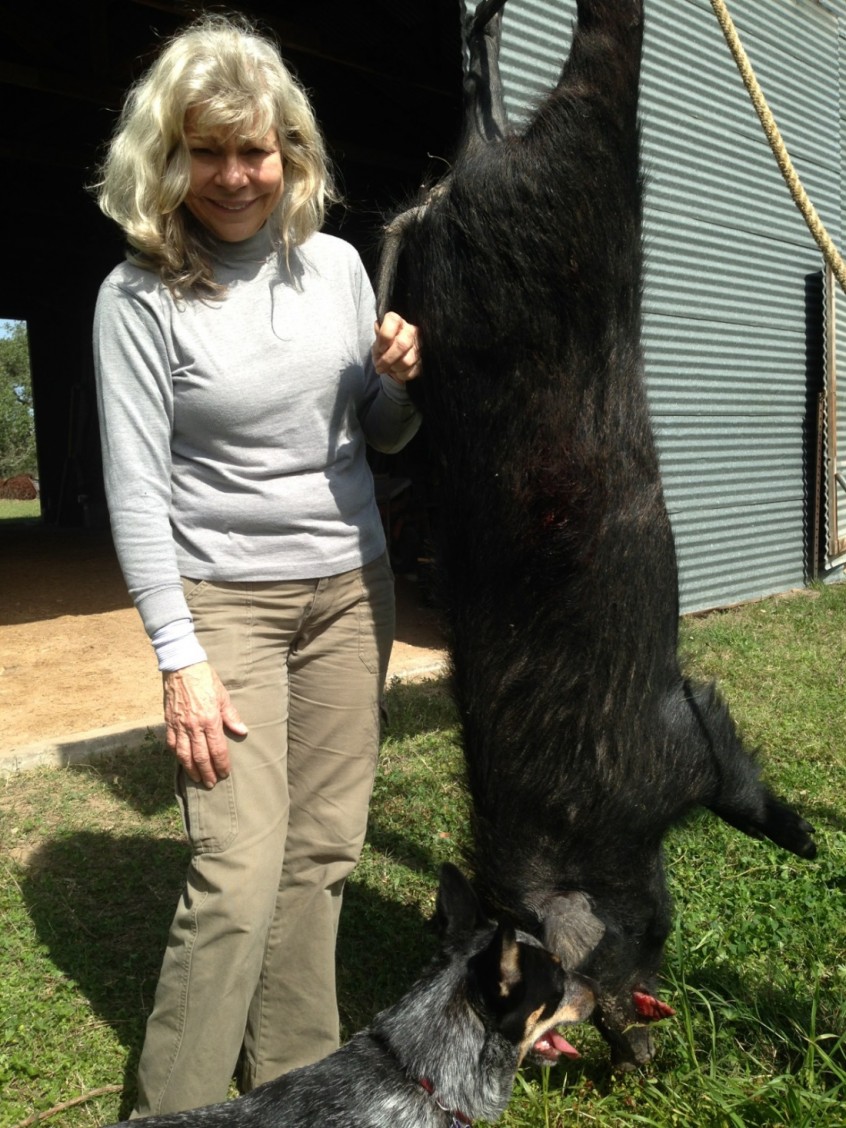 Wild Hog Hunt Adventure
Item condition: New
Product Description
Do your part to help eliminate wild hogs from the countryside by winning this adventure with veteran outdoorsman James Heller. The adventure will be on the 670 acre Heller family estate in Goliad county, Schroeder community. Hunting will be from blinds over feeders, spot and stalk, or Texas-style shoot from the truck; whatever it takes to kill a piggy. Bring your center fire rifle or choose from Heller's collection of tested and proven rifles. After safety orientation and practice shots, the hunt will begin on Friday afternoon and run through Sunday noon. Your game will be butchered and iced, ready for the BBQ pit or further processing. Travel trailer accommodations and Heller's cooking make for a very comfortable camping experience. No hunting license required and no limit on hogs; kill'em all! Blinds are not designed for archery, but archers are welcome.
Adventure is for one hunter/huntress; parent/child teams are welcome, minimum age 14 for hunting, with focus on the youth hunter. Younger children are welcome to partake of the parent's adventure but will not shoot in the field. Hunt must be taken Jan. 5 through March 26, 2017.
Donated by James Heller.
Auction History
Auction has finished
Highest bidder was: krwise
Date
Bid
User
Auto
2016-12-02 09:53:59

$

550.00
krwise
2016-11-28 08:34:27

$

525.00
vevans
2016-11-21 10:44:11

$

500.00
krwise
2016-11-20 19:43:10

$

351.00
Alice - David Foerste
2016-11-16 06:59:35

$

300.00
krwise
2016-11-15 13:44:55

$

275.00
vevans
2016-11-15 13:03:44

$

250.00
Helleer
2016-11-15 00:00
Auction started