In Spring of 2020, Gulf Coast Bird Observatory hosted our first art contest. We asked for art that reflected our motto "For the Birds!"
We received 54 submissions and they were all AMAZING! We had such a fun time looking through all of the pieces and hope that the kids had an even better time making them.
It was a tough decision, but eventually we decided on winners for the Middle and High School Categories.
Thanks to everyone who entered and special thanks to Mickey Dufilho who funded this project!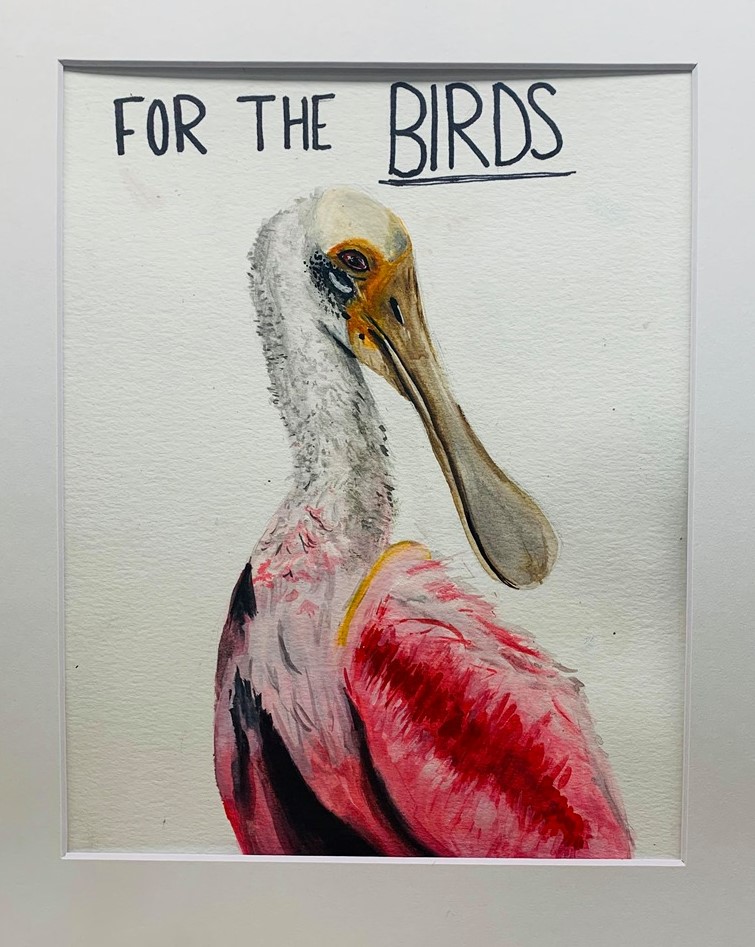 Winner of the Middle School Category:
"Rose Colored Roseate"
By Marley Richards
13
Lake Jackson Intermediate School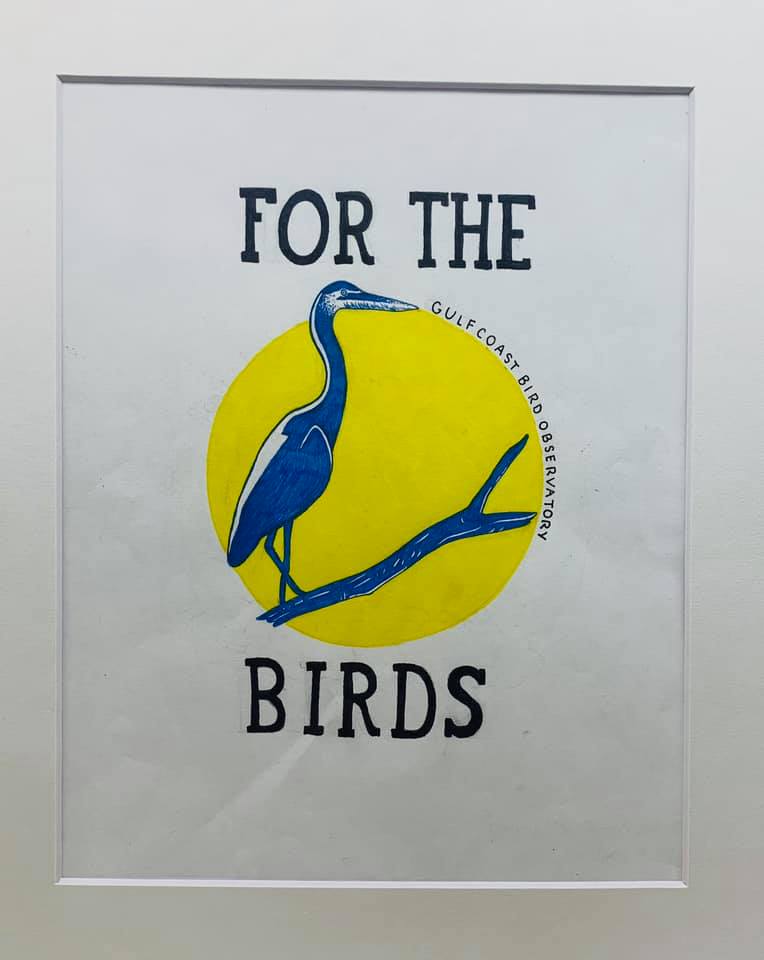 Winner of the High School Category:
"The Great Blue Heron"
By Minnie Tran
15
Brazoswood High School