In light of the Covid19 outbreak, we've canceled our normal Summer Bird Camp and opened up Saturday Camps in the fall instead! Each Saturday will feature a different curriculum of lessons and activities focused on birds and nature. These events are designed for children 8-12, but the whole family is welcome and encouraged to join. Each Saturday costs $5.00 per adult and $10.00 per child, or get the family package for $40.00. Each attendee must be registered two weeks beforehand. Email csilling@gcbo.org for more information or to register.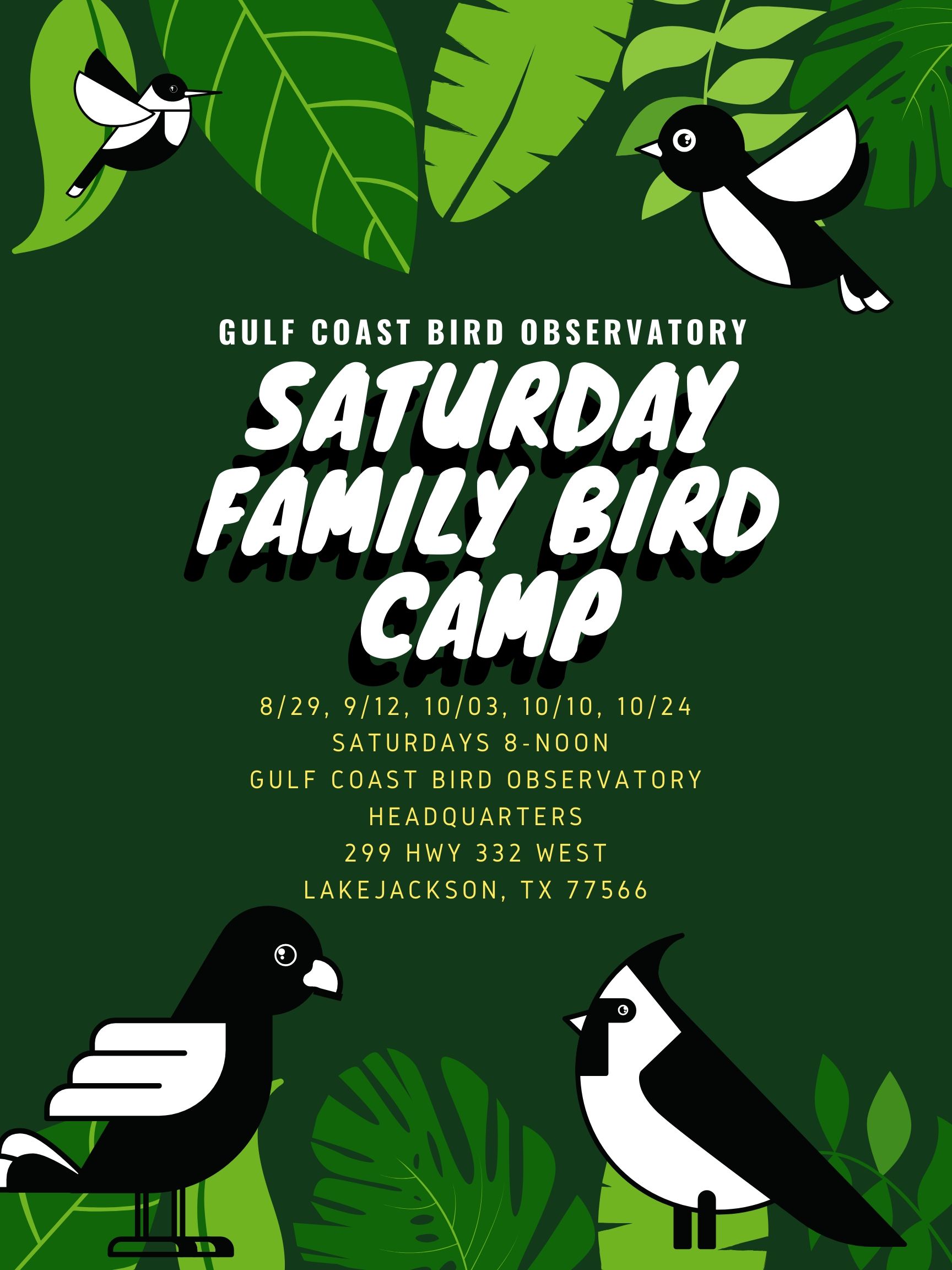 Schedule of events
August 29
- Learn how to be a birder! Birding is an easy and fun way to get outdoors, but many people are intimidated by all of the different kinds of birds. This lesson will go over how to identify birds in the wild, how to look up which bird is which, and how to keep track of them all.
September 12
- All about birds. How do birds build their nests? What do they eat and where do they find it? What helpful features do some birds have that make them special? In this class, we'll dive in to the world of ornithology (the study of birds) and come out as bird biologists.
October 3
-Let's band some birds! Robert and Kay Lookingbill are expert bird banders, and they'll show you how they do it. Bird banding lets us track birds over time and space and is an essential research tool. It's also a blast to watch! You'll see birds up close and might even get to hold one!
October 10
-Beach day! Join us at the beach and learn about shorebirds and their special beach habitat. There's a lot of life on the beach and it all comes together into a fascinating ecosystem. We will also learn how to protect our oceans and beaches from litter and pollution!
October 24
-Have you ever seen a sick or injured wild animal and wondered what to do? We'll go on a visit to Gulf Coast Wildlife Rescue and learn all about how to they take care of critters in need. This is a great opportunity to see wild animals up close and learn about how to help them!