This year's XHX raffle is a not to be missed opportunity to get your hands on some one of a kind hummingbird themed items, all hand-made by talented GCBO volunteers.
Tickets are $10 each, or 6 for $50, and can be purchased by calling us at 979-480-0999. The drawing will be held at the conclusion of the final day of the festival, and winners do not need to be watching to win. All proceeds support GCBO's mission to protect birds and their habitats around the Gulf of Mexico and beyond.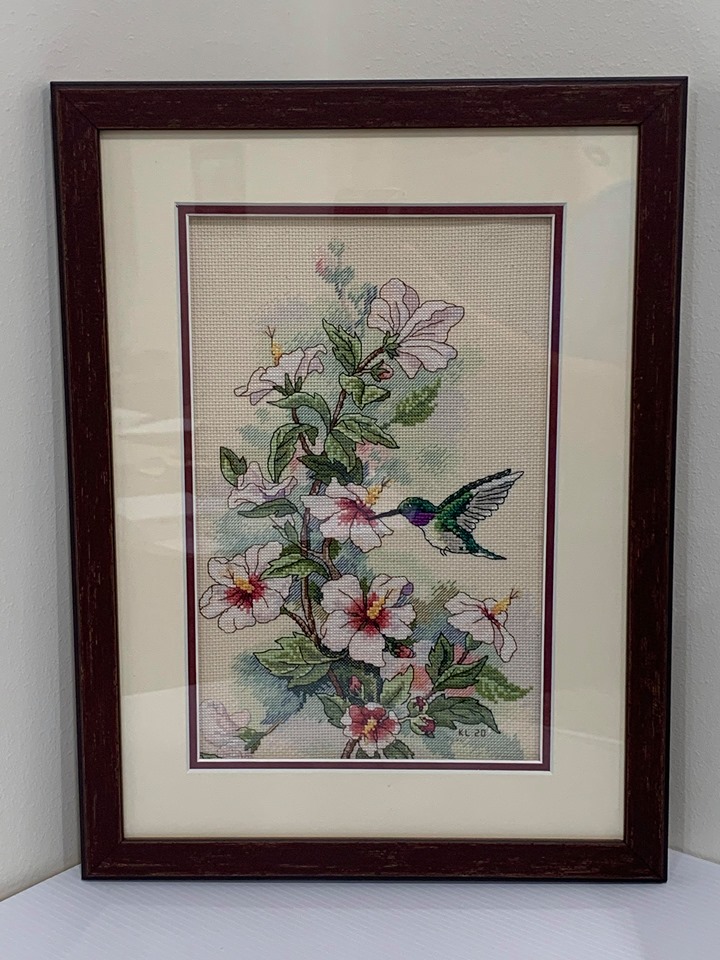 First prize is this intricate cross-stitch of a hummingbird feeding at a Hibiscus, painstakingly sewn by Kay Lookingbill. Already framed and ready to grace your home!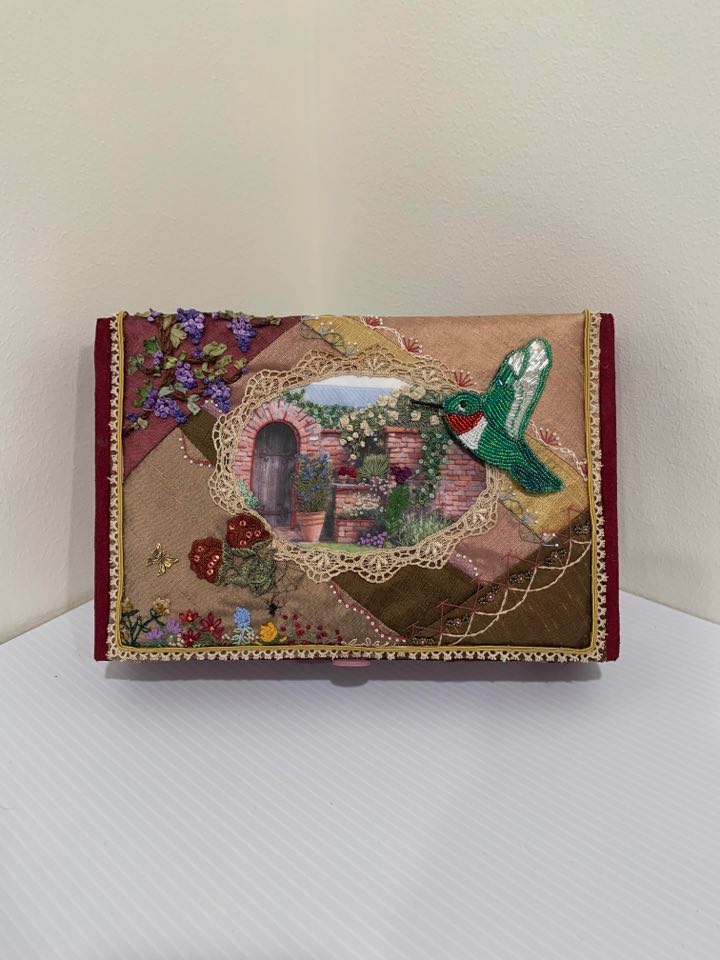 Second prize is this lovely jewelry box decorated by Jackie Hicks.
Third prize is a hummingbird bag beautifully hand-sewn by Virginia Taroni.