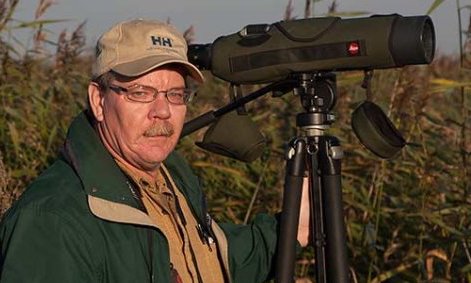 Martin Hagne
Director
---
Martin Hagne was born and raised on the Swedish west coast, where his grandfather instilled a love for nature at an early age. He moved to the United States, and the Rio Grande Valley of Texas, in 1979 and turned his focus towards wildlife viewing and conservation concerns.
Martin served as the Executive Director of the Valley Nature Center in Weslaco, Texas, for 13 years. He then moved to Bandera, TX where he lead the Flying L Resort. He has also worked on the side as a Field Biologist doing baseline studies for many years. Birding, nature viewing, native plants, conservation issues and environmental education are great passions for Martin.
---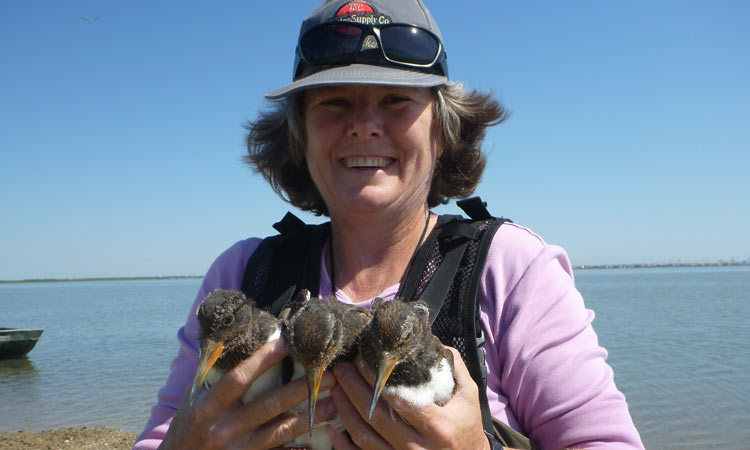 Susan Heath
Director of Conservation Research
---
Sue is a native Texan who returned to the state in 2007 after being transplanted to Virginia for 24 years. She received a master's in biology from George Mason University for her work on wintering waterfowl on the Northern Virginia Piedmont and a Ph.D. from the same institution in the spring of 2008. Her dissertation involved the effects of pesticides on birds that nest in agriculture in the north central states. She is thrilled to be back in her home state of Texas. At GCBO, Sue heads up our study of American Oystercatchers, coordinates the Smith Point Hawk Watch, coordinates the Site Partner Network and assists with various other research efforts.
---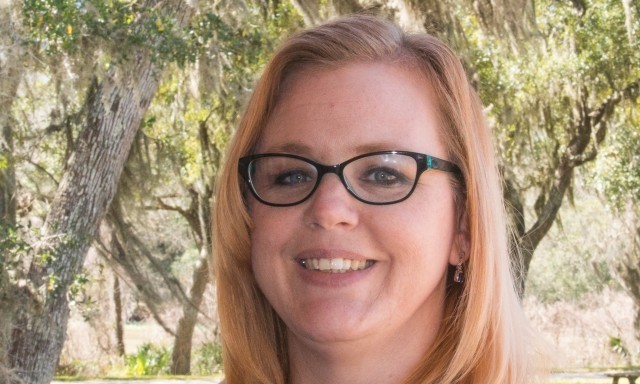 Reba Tibbits
Office Manager
---
We are very happy to have Reba back as our Office Manager after taking a few years off to bring two beautiful baby girls into the world. As Office Manager, Reba takes care of our accounting and administrative tasks and keeps the office running smoothly. Her enthusiasm and energy keep us all going! When not at work, Reba spends her time with her husband Eric and their daughters enjoying their bunnies, chickens and dog named Spanky. Reba also enjoys learning more about birds and birding when she can. She enjoys cooking and considers it a hobby even though she cooks for her family of six every day.
---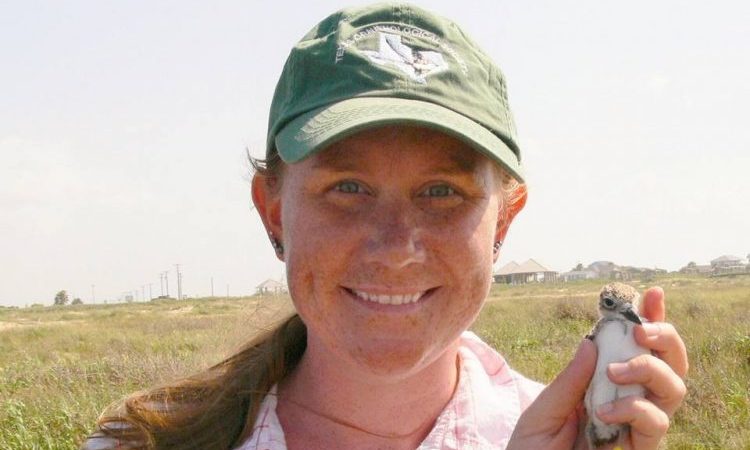 Amanda Anderson
Shorebird Technician
---
Amanda Anderson is from Wisconsin and holds a B.S. in Wildlife Ecology from the University of Wisconsin-Stevens Point. She moved to Texas in 2012 after being accepted to graduate school at the University of Houston-Clear Lake and now holds a M.S. in Environmental Science. Amanda began her career as a Shorebird Biologist in 2012 when she partnered with GCBO to conduct her thesis research on breeding American Oystercatchers on the upper Texas Coast. After a year-long stint as a Shorebird Biologist for the Florida Fish and Wildlife Commission, Amanda returned to Texas and now serves as the Shorebird Technician for GCBO. She coordinates the Beach Nesting Birds and Non-breeding Shorebird projects, and assists with the Coastal Motus Tower Network.
---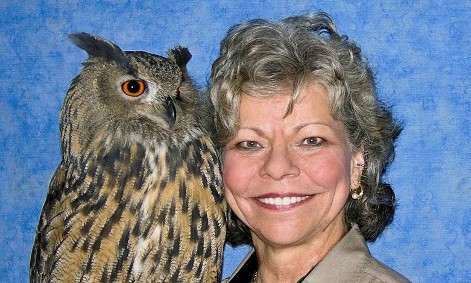 Carol Jones
Former Director
---
Carol has been employed at GCBO since mid-2004. Over her years at GCBO, she has assisted with every aspect of operation for the GCBO which positions her as a strong leader for the organization. She is a biologist and life-long student of natural history and as such has conducted many avian field studies. She spearheaded the organization and implementation of seven Great Texas Birding Classics that resulted in raising $439,000 for on the ground habitat conservation projects along the Texas coast. She created the GCBO curriculum for Summer Bird Camp and has organized all education, outreach, and fundraising events held at GCBO. Carol has a BA from the University of Texas Austin in Zoology.
---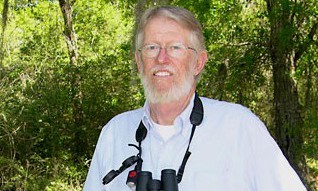 John Arvin
Research Fellow
---
John Arvin has been studying the birds of South Texas since childhood. He had a 25 year career leading birding tours throughout the Western Hemisphere with a heavy emphasis on Latin America where he has traveled through most of the countries studying birds. Since 1996 he has spent four to six months each year working as a seasonal naturalist in Manu National Park and Biosphere Reserve in Peru. Recently he worked for the Texas Parks & Wildlife Department as an avian biologist in the Lower Rio Grande Valley before joining the Gulf Coast Bird Observatory in early 2005 serving as Research Coordinator. While at GCBO, John headed up various research projects including the Smith Point Hawkwatch, the Texas Ivory-billed Woodpecker Survey, and our year-long Sand Plover survey. John retired from GCBO in December 2010 but will remain as a research fellow assisting us when we need his special talents.
---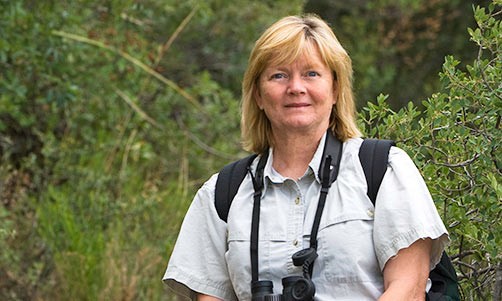 Cecilia M. Riley
Director Emeritus
---
A native Texan, biologist and avid bird watcher, Cecilia has committed her life's work to avian research and natural history in both North America and Latin America. Cecilia's educational background includes a B.S. in Ecology from the University of Texas at Arlington and a M.S. in Zoology from the University of Arkansas. Prior to her position at the GCBO, she spent 2 years as the state coordinator for Texas Partners in Flight and 8 years as a research associate of marine studies at the University of Texas Marine Science Institute in Port Aransas.
Cecilia led GCBO for nearly 20 years before retiring in 2015. Through her leadership GCBO established its 71 member Site Partner Network, established permanent endowments for land acquisition, assisted partners throughout the Americas in protecting more than 17,000 acres of tropical forests in 10 countries as well as thousands of acres in the U.S., conducted many avian field studies, spearheaded the completion of the new Avian Conservation Science Center, and of course much more.
---
Allan Berger
ExxonMobil (retired)
Port O'Connor, TX
David Cagnolatti
Phillips 66
Baton Rouge, LA
Jan Cato
Community volunteer
Houston, TX
Mickey Dufilho (President)
Brazosport College
Lake Jackson, TX
Joe Fischer (Secretary)
Dutch Royal Shell
Friendswood, TX
Jackie Hicks
Dow Chemical Company (retired)
Lake Jackson, TX
Cherie Nowlin McBride
Artist/Illustrator
Lake Jackson, TX
Tom Morris (Treasurer)
Dow Chemical Company (retired)
Houston, TX
Tom Taroni
Dow Chemical Company (retired)
Lake Jackson, TX
Mike Williams (Vice President)
Schlumberger
Sugarland, TX
Lynne Aldrich
Community Volunteer
Grand Prairie, TX
William J. Baker Jr
NRG Energy
Houston, TX
David J. Brandes
Dow Chemical Company – retired
Lake Jackson, TX
Stephen Carroll
Fullbright & Jaworski, L.L.P.
Houston, TX
Gary Clark
Lone Star College – North Harris
The Woodlands, TX
Tom Collins
Dow Chemical Company – retired
Center Point, TX
Jeffrey Dalla Rosa
Centerpoint Energy
Houston, TX
Stephen Gast
ConocoPhillips – retired
Houston, TX
Kay Hale
Physician
Houston, TX
Cindy Wyman Jordy
Phillips 66
Sweeny, TX
Kay Lookingbill
Dow Chemical Company – retired
Lake Jackson, TX
Robert Lookingbill
Dow Chemical Company – retired
Lake Jackson, TX
Christopher J. Lowman
Attorney at law
Houston, TX
Lalise Whorton Mason
Scenic Galveston
Houston, TX
John O'Neill
Louisiana State University – retired
Linn, Tx
Claudia Thornton
Dow Chemical Company – retired
Lake Jackson, TX
Scientific Advisory Board
Dr. Wylie C. Barrow, Jr.
Research Scientist, Ornithologist
National Wetlands Research Center
Lafayette, Louisiana
Dr. David N. Pashley
U.S. Coordinator for NABCI
American Bird Conservancy
The Plains, Virginia
Dr. Sidney A. Gauthreaux, Jr.
Director, Radar Ornithology Lab
Clemson University
Clemson, South Carolina
Dr. M. Clay Green
Associate Professor of Biology
Texas State University
San Marcos, Texas
Dr. Frank R. Moore
Avian Biologist
University of Southern Mississippi
Hattiesburg, Mississippi
Dr. Mark Woodrey
Research Biologist
Mississippi State University Coastal Research and Extension Center
Moss Point, MS
Dr. John P. O'Neill
Research Associate
LSU Museum of Natural Science
Baton Rouge, Louisiana
Dr. Dale Gawlik
Associate Professor and Director Environmental Science Program
Florida Atlantic University
Boca Raton, Florida