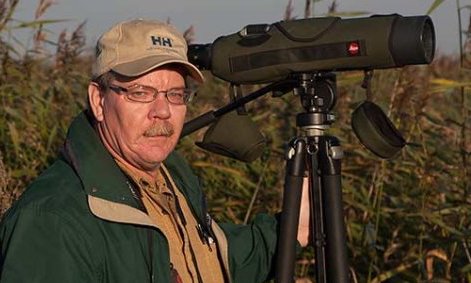 Martin Hagne
Executive Director
---
Martin Hagne was born and raised on the Swedish west coast, where his grandfather instilled a love for nature at an early age. He moved to the United States, and the Rio Grande Valley of Texas, in 1979 and turned his focus towards wildlife viewing and
conservation concerns. Martin served as the Executive Director of the Valley Nature Center in Weslaco, Texas, and environmental
education facility, for 13 years. He then moved to Bandera, Texas where he led the Flying L Resort and Conference Center. He has
also worked as a Field Biologist doing baseline studies for many years, including avian, herp, mammal, T&E, and habitat studies.
He enjoys leading birding field trips in the US and Mexico and has served on several state, regional and local environmental appointments, committees, and boards. Birding, nature viewing, native plants, conservation issues and environmental education are his great passions.
mhagne at gcbo.org
---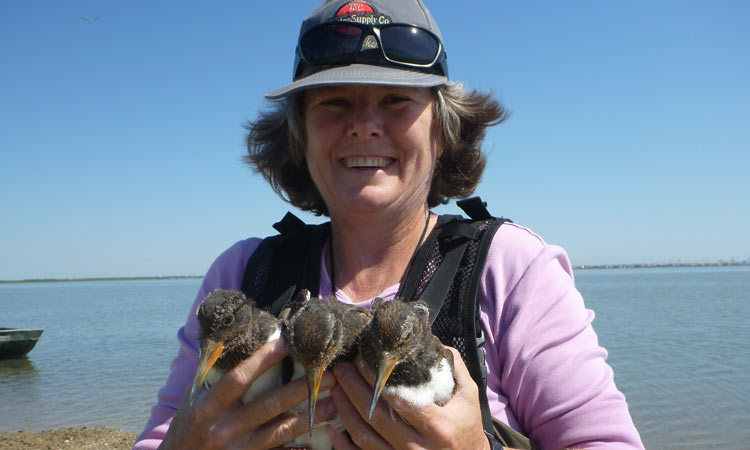 Susan Heath
Director of Conservation Research
---
Sue is a native Texan who returned to the state in 2007 after being transplanted to Virginia for 24 years. She received a Master's in Biology from George Mason University for her work on wintering waterfowl on the Northern Virginia Piedmont and a Ph.D. from the same institution in the spring of 2008. Her dissertation involved the effects of pesticides on birds that nest in agriculture in the north central states. She is thrilled to be back in her home state of Texas. At GCBO, she coordinates all conservation research including American Oystercatcher Stewardship, Beach Nesting Birds, Non-breeding shorebirds, Motus Tower Network, Eastern Willet Migration, and the Smith Point Hawk Watch.
sheath at gcbo.org
---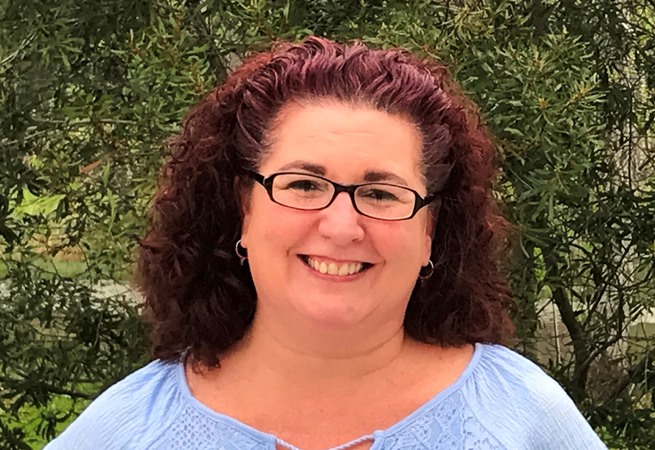 Tricia Patton
Office Manager
---
Tricia brings a wealth of office management experience with her from both the corporate and non-profit sector. As Office Manager, Tricia takes care of all our accounting and administrative tasks and keeps the office and organization running smoothly. She handles allrecordkeeping of donations, memberships, and grants, and handle all income and outgoing expenses. Her position is in many ways the backbone of the organization. Her enthusiasm and energy keep us all going!
tpatton at gcbo.org
---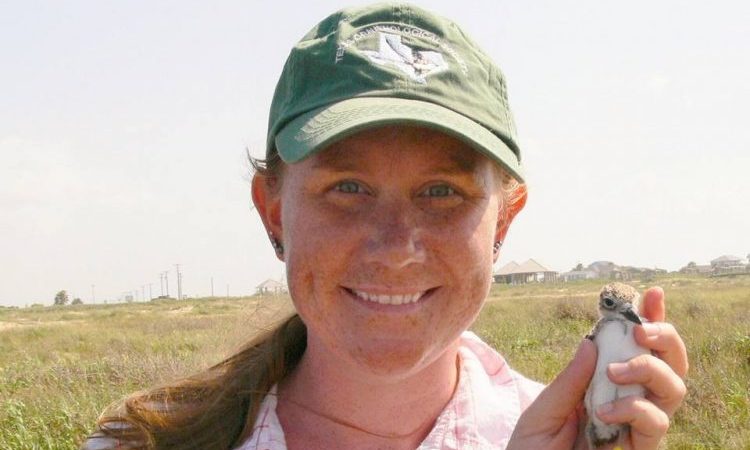 Amanda Anderson
Shorebird Technician
---
Amanda Anderson is from Wisconsin and holds a B.S. in Wildlife Ecology from the University of Wisconsin-Stevens Point. She moved to Texas in 2012 after being accepted to graduate school at the University of Houston-Clear Lake and now holds a M.S. in Environmental Science. Amanda began her career as a Shorebird Biologist in 2012 when she partnered with GCBO to conduct her thesis research on breeding American Oystercatchers on the upper Texas Coast. After a year-long stint as a Shorebird Biologist for the Florida Fish and Wildlife Commission, Amanda returned to Texas and now serves as the Shorebird Technician for GCBO. She coordinates the Beach Nesting Birds and Non-breeding Shorebird projects, and assists with the Coastal Motus Tower Network.
aanderson2885 at gmail.com
---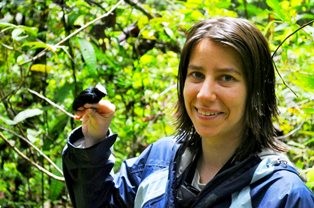 Emma Shelly
Education & Outreach Manager
---
Emma Shelly spent most of her childhood growing up in Hawaii but received her Masters in Ecology and Evolutionary Biology from the University of Connecticut in 2015. Emma has assisted with ornithological research around the world, including projects in Peru, Hawaii, Canada, and Costa Rica, and has a special fondness for coastal and marine birds. In 2016, Emma completed an Interpretive Naturalist internship at the International Crane Foundation in Baraboo, Wisconsin and became a certified Interpretive Guide. She has a growing passion for environmental education, and believes that birds are some of the best species to serve as ambassadors for connecting children with nature. She has experience with curriculum development, outreach, event planning, and enjoys incorporating art, games, storytelling, and hands-on experience into education.
eshelly at gcbo.org
---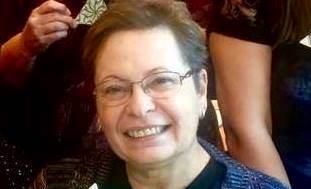 Denise Kaplan
Development Associate
---
Denise Bownds Kaplan grew up in Galveston County, and recently returned to Texas after 40+ years in California. During that time, she earned a BA in mass communications, and honed her expertise in communications management and development. Her 20+ years of experience includes work in community journalism, marketing communications, web content production, community outreach, and nonprofit development, including grant writing, special events, and donor relations.
dkaplan at gcbo.org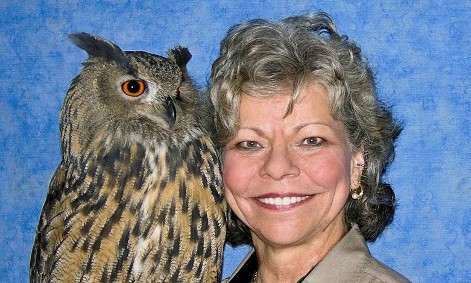 Carol Jones
Director (retired)
---
Carol has been employed at GCBO since mid-2004. Over her years at GCBO, she has assisted with every aspect of operation for the GCBO which positions her as a strong leader for the organization. She is a biologist and life-long student of natural history and as such has conducted many avian field studies. She spearheaded the organization and implementation of seven Great Texas Birding Classics that resulted in raising $439,000 for on the ground habitat conservation projects along the Texas coast. She created the GCBO curriculum for Summer Bird Camp and has organized all education, outreach, and fundraising events held at GCBO. Carol has a BA from the University of Texas Austin in Zoology.
---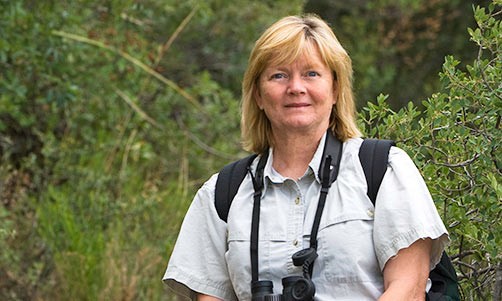 Cecilia Riley
Director Emeritus
---
A native Texan, biologist and avid bird watcher, Cecilia has committed her life's work to avian research and natural history in both North America and Latin America. Cecilia's educational background includes a B.S. in Ecology from the University of Texas at Arlington and a M.S. in Zoology from the University of Arkansas. Prior to her position at the GCBO, she spent 2 years as the state coordinator for Texas Partners in Flight and 8 years as a research associate of marine studies at the University of Texas Marine Science Institute in Port Aransas.
Cecilia led GCBO for nearly 20 years before retiring in 2015. Through her leadership GCBO established its 71 member Site Partner Network, established permanent endowments for land acquisition, assisted partners throughout the Americas in protecting more than 17,000 acres of tropical forests in 10 countries as well as thousands of acres in the U.S., conducted many avian field studies, spearheaded the completion of the new Avian Conservation Science Center, and of course much more.
Allan Berger
ExxonMobil (retired)
Port O'Connor, TX
Jan Cato
Community volunteer
Houston, TX
Mickey Dufilho (President)
Brazosport College
Lake Jackson, TX
Joe Fischer (Secretary)
Dutch Royal Shell
Friendswood, TX
Jackie Hicks
Dow Chemical Company (retired)
Lake Jackson, TX
Tom Morris (Treasurer)
Dow Chemical Company (retired)
Houston, TX
Tom Taroni
Dow Chemical Company (retired)
Lake Jackson, TX
Mike Williams (Vice President)
Schlumberger
Sugarland, TX
Lynne Aldrich
Community Volunteer
Grand Prairie, TX
William J. Baker Jr
NRG Energy
Houston, TX
David J. Brandes
Dow Chemical Company – retired
Lake Jackson, TX
David Cagnolatti
Manager, State Government Relations
Phillips 66
Stephen Carroll
Fullbright & Jaworski, L.L.P.
Houston, TX
Gary Clark
Lone Star College – North Harris
The Woodlands, TX
Tom Collins
Dow Chemical Company – retired
Center Point, TX
Jeffrey Dalla Rosa
Centerpoint Energy
Houston, TX
Stephen Gast
ConocoPhillips – retired
Houston, TX
Kay Hale
Physician
Houston, TX
Cindy Wyman Jordy
Phillips 66
Sweeny, TX
Kay Lookingbill
Dow Chemical Company – retired
Lake Jackson, TX
Robert Lookingbill
Dow Chemical Company – retired
Lake Jackson, TX
Christopher J. Lowman
Attorney at law
Houston, TX
Lalise Whorton Mason
Scenic Galveston
Houston, TX
John O'Neill
Louisiana State University – retired
Linn, Tx
Claudia Thornton
Dow Chemical Company – retired
Lake Jackson, TX
Scientific Advisory Board
Dr. Wylie C. Barrow, Jr.
Research Scientist, Ornithologist
National Wetlands Research Center
Lafayette, Louisiana
Dr. Sidney A. Gauthreaux, Jr.
Director, Radar Ornithology Lab
Clemson University
Clemson, South Carolina
Dr. Dale Gawlik
Associate Professor and Director Environmental Science Program
Florida Atlantic University
Boca Raton, Florida
Dr. M. Clay Green
Associate Professor of Biology
Texas State University
San Marcos, Texas
Dr. Frank R. Moore
Avian Biologist
University of Southern Mississippi
Hattiesburg, Mississippi
Dr. James Brent Ortego
Wildlife Diversity Biologist
Retired Texas Parks and Wildlife Department
Victoria, TX
Dr. David N. Pashley
U.S. Coordinator for NABCI
American Bird Conservancy
The Plains, Virginia
Clifford Shackelford
Nongame Ornithologist
Texas Parks and Wildlife Department
Dr. Mark Woodrey
Research Biologist
Mississippi State University Coastal Research and Extension Center
Moss Point, MS