Click here for detailed information on Summer Bird Camp in 2020.
Birds! Nature! Fun! More birds! (Also: birds!!)
GCBO has been hosting Summer Bird Camp for youth ages 8-11 since 2012. There is a recognized need for children to get outside and experience nature, and what better way to do it than through the study and observation of birds? We may be biased, but we can't think of a better venue or topic to get kids moving and learning simultaneously.
Activities include:
– An introduction to birdwatching, including how to use binoculars and a field identification guide (both provided)
– Daily bird walks along the GCBO's many trails putting newfound skills into practice
– How to identify birds by sight as well as sound
– A daily nature journal for keeping notes and observations
– Scientific research and banding demonstration
– A visit to a local animal rehabber who will share her education birds with the campers, giving them an up close look with these amazing creatures
– Making your own take home bird feeder
– Field trip to the beach to learn about adaptations needed for this special habitat
– Catching insects in the wetland and examining them under a microscope to learn about water health and bird diets
– On the last day of camp, campers graduate as Bird Scene Investigators
Summary: The week will be filled with lots of fun, providing time for participants to learn while also being creative and active.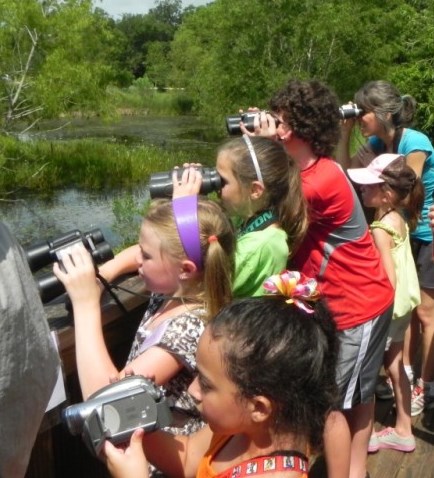 Check out our "movie trailer" from a few years ago:
This year, Bird Camp will take place June 8th-12th 2020. If you'd like more information contact Celeste Silling. To register, fill out the following forms and send them along with payment information to info@gcbo.org
Registration Forms: