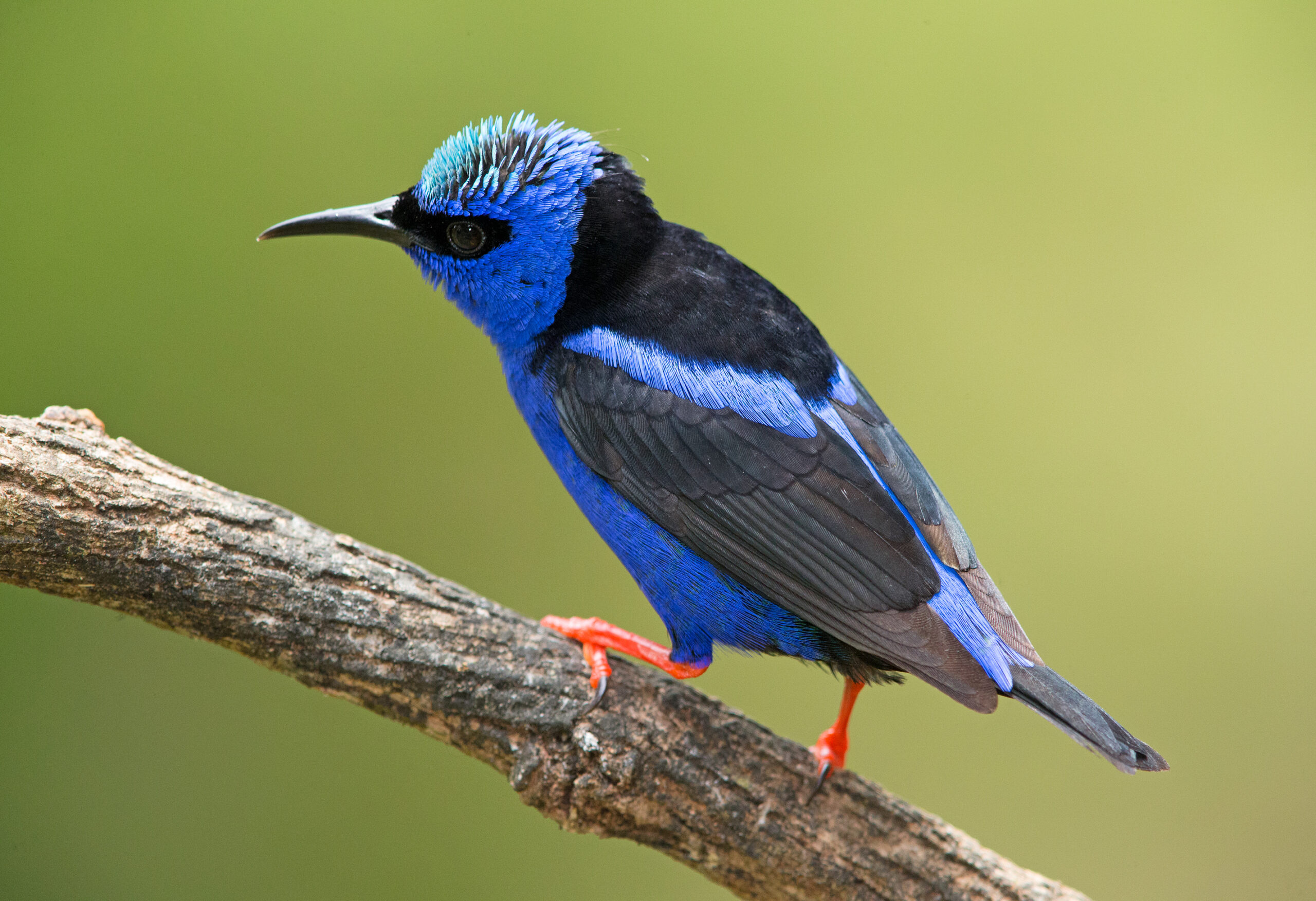 The majority of North America's bird populations are migratory, thus, the protection of required wintering grounds in Latin America is essential to their survival. Because habitat loss in the tropics is so extensive, in early 2008, we expanded our Gulf of Mexico avian conservation programs to include protection of wintering habitat used by vast numbers of migratory landbirds. With a substantial contribution from an anonymous donor, GCBO established a permanent fund for land acquisition in Central and South America. The fund has now grown to greater than $930,000 and is expected to reach $1,000,000 soon. Proceeds from this endowment are providing grant dollars to proven and respected Latin American conservation organizations for the fee acquisition of habitat for migratory birds, as well as rare and threatened flora and fauna. This is an exciting and important opportunity for bird conservation! Please check out the 31 acquisitions, in 11 countries, we have helped to date.
Please consider making a donation to help grow the Tropical Forest Forever Fund.
Donate to the TFFF Here! Select "Tropical Forest Forever Fund" in the "donation to" drop down menu
Apply for TFFF Acquisition Funding Here.
Acquisitions to date:
1. Sierra Gorda 1 – Las Arenitas Tract, Mexico


2. Reserva Las Gralarias 1 – Upper Santa Rosa Tract, Ecuador
3. El Paujil Reserve 1, Columbia
4. REGUA 1 – Lemgruber Tract, Brazil
5. Sierra Gorda 2 – Hoya Verde Tract, Mexico
6. Abra Patricia Reserve 1 – Bellavista Tract, Peru
7. REGUA 2 – Tres Picos Park, Brazil
8. Sierra Gorda 3 – Trinjadel Zapote Tract, Mexico
9. Abra Patricia Reserve 2 – La Perla Tract, Peru
10. El Pauji Reserve 2, Colombia
11. El Zapotal & El Silencio Conservation Easements, Mexico
12. Narupa Reserve – Macheno Tract, Ecuador
13. Quirusillas Cloud Forest, Bolivia
14. Sierra Caral Tracts I and II, Guatamala
15. YBCO PRWA Reserve – Rincon Tract, Costa Rica
16. Stresemann's Bristlefront Reserve 1, Brazil
17. Jaragua-Bahoruco-Enriquillo Biosphere Reserve, Dominican Republic
18. Valdivian Coastal Reserve, Chile
19. Sierra Gorda 4 – Cerro Prieto Tract 1, Mexico
20. Stresemann's Bristlefront Reserve 2 – Nelson Leal Tract 1, Brazil
21. Reserva Las Gralarias 2 – R. Perez Tract, Ecuador
22. Stresemann's Bristlefront Reserve 3 – Nelson Leal Tract 2, Brazil
23. Sierra Gorda 5 – Cerro Prieto Tract 2, Mexico
24. Oasis Araripe Reserve, Brazil
25. Esperancita – Blue-throated Macaw Preserve, Bolivia
26. Reserva Las Gralarias 3 – Santa Rosa Tract, Ecuador
27. Las Balsas – Lilacine Amazon Project
28. Alta Verapaz Habitat Restoration, Guatemala
29. Guaira-Cocolí, Guatemala
30. El Silencio Reserve, Colombia
31. Finca Forestal Rubel Chaim, Guatemala