What is Spring Fling?
Twice each year millions of birds swarm across the Americas, traveling thousands of miles as they migrate between breeding and wintering grounds, stopping in route to refuel at coastal stopover sites. Every year this spectacle attracts local and out of town birders who descend upon stopover sites throughout the migration corridor along the Gulf Coast.
Spring Fling is an amazing opportunity to see and celebrate the return of migratory songbirds as they arrive at stopover habitat along the coast. This is great time to enjoy the wide variety of species that migrate through Texas dressed in their spring finery and to see colorful birds like orioles, grosbeaks, tanagers, and numerous warbler species, to name just a few.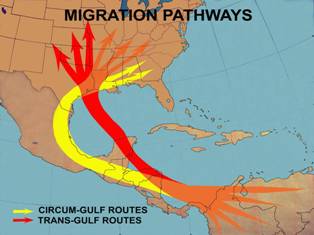 Where and when does it take place?
Spring Fling takes place at the Quintana Neotropic Bird Sanctuary and runs from April 8th to May 7th, 2023 from 9 am – 4 pm daily. The Sanctuary is located on Lamar Street across from the Quintana town hall building.  The event is run by GCBO volunteers, who always do a great job!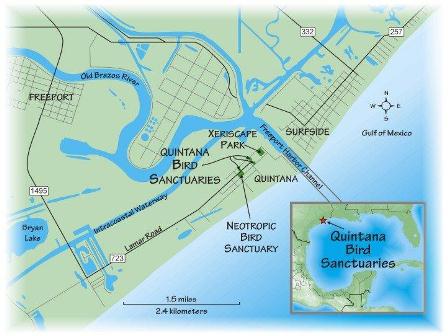 What can I expect at Quintana?
We will have knowledgeable volunteers and staff on hand at Quintana to answer your questions, keep a daily list, and sell water, snacks, and field guides. Even if you don't know a cardinal from a blue jay, you will enjoy a trip to Quintana to witness the diversity and abundance of migrating species. Please come on by and enjoy the birds with us!
How can I volunteer?
We are now accepting volunteers for the 2023 Spring Fling season! Volunteers are tasked with setting up and manning the store booth, putting out oranges for the birds, and generally making sure that everything is in order at the sanctuary. To view available slots and sign up, click here.