Lesson Plans:
Download our first lesson plan which includes the activities "The Right Beak for the Job" and "The Hills are Alive with the Sound of Music." Lesson Plan 1
Bird call sheet for "The Sound of Music Activity" Bird Call Sheet
Classroom Activities:
Hummingbird Finger puppet: Learn a little about hummingbirds, then color and create your own hummingbird finger puppet!
Hummingbird finger puppet sheet
Bird Banding Handout: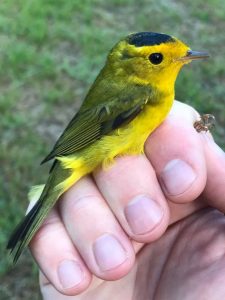 If you are interested in bringing students to watch us band birds, please contact Celeste Silling at csilling@gcbo.org.
We can accommodate smaller groups in such a way that students will have the chance to practice taking measurements on live birds!
This is the activity sheet we will be using: Bird Banding