Overview:
Project Soar is a classroom outreach program developed by GCBO staff and run by both staff and volunteers. Soar's goal is to use birds to teach science in classrooms around Brazoria County.
Because they are common, familiar, and easily observed, birds make the perfect subjects for students to study. They are excellent for teaching kids about bigger concepts like adaption, vocalization, flight physics, and more. Birdwatching gets students out of the classroom and exploring their campuses and homes while in-class activities promote scientific thinking and hands-on-learning.
Project Soar has been developed for 3rd-6th grade students. A typical classroom visit is an hour long and divided into an indoor activity and an outdoor bird watching session. If the weather is poor, multiple activities can be taught indoors.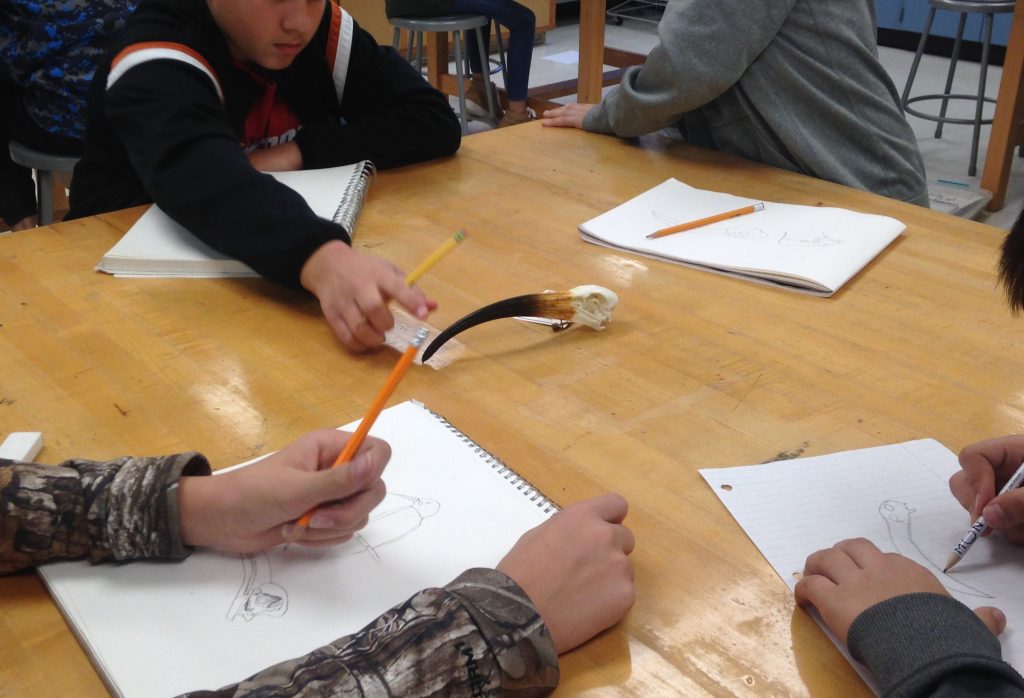 Goals:
Soar's main goal is to increase students' exposure to and involvement in STEM in a way that is enjoyable and relevant. In class activities focus equally on creativity and critical thinking, while the outdoor bird walk encourages observation and data collection that mimics biologists' work in the field.
Soar's ultimate objective is to provide real-world relevancy to STEM concepts students learn in the classroom. Our hope is that by sparking an interest in the science of birds, students will realize that there is an applicability to what they're taught: that lessons on topics like habitats, food webs, adaptations, and biodiversity are observable things that are significant not only inside the classroom, but outside it as well. We are also hopeful that this realization will, in turn, lead to an increased interest in math and science, more time outdoors, an appreciate for nature and wildlife, and better literacy and comprehension in STEM fields.
If you are a teacher or parent interested in having Project Soar implemented in your classroom, please email our education and outreach manager to learn more.