Davis Mountain Getaway for up to 4 People
Winning Bid: $800.00
Item condition: New
Description

Spend three days and two nights in the wild and remote Nature Conservancy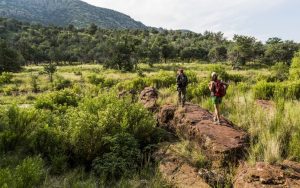 's (TNC) Davis Mountains Preserve, located about 30 miles from Fort Davis. With a stunning view of Mt. Livermore, the 33,000-acre preserve boasts a cabin with two bedrooms and a loft. The cabin feature modern amenities, electricity, kitchens and bathrooms. Visitors may enjoy self-guided hiking, photography, stargazing, relishing the scenic views from the porch and other activities at their leisure, and the preserve is located only 10 miles from the McDonald Observatory. A TNC guide will be available to bird for one of the days depending on scheduling.
Donated by The Nature Conservancy
Please contact Rich Kostecke (rkostecke@tnc.org) within two weeks of auction end to coordinate the visit. Available for July, August, or October 2020 only. There is a lot of demand for this facility so to be sure you can arrange your visit within the required timeframe.

https://www.nature.org/en-us/get-involved/how-to-help/places-we-protect/davis-mountains-preserve/