Independence Creek Trip with Guided Birding
Current bid: $450.00
Item condition: New
Time left:
Auction ends: December 11, 2022 7:00 pm
Timezone: America/Chicago
Current bid: $450.00
Description

Spend two nights at The Nature Conservancy's West Texas Independence Creek Preserve. Independence Creek is spring-fed and is the most important recoverable freshwater tributaries of the lower Pecos River. The creek's contribution of water increases the Pecos River water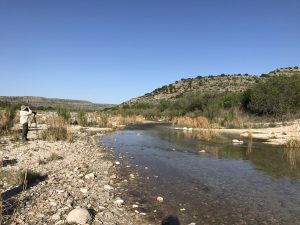 volume by 42 percent. The preserve hosts a variety of bird and fish species, some of which are extremely rare. GCBO's Director of Conservation Research, Susan Heath, and a guide will be with you as you look for  breeding Black-capped and Gray Vireos, Belted, Ringed, and Green Kingfishers, Indigo, Painted, and Lazuli Buntings, Tropical Parula, both Eastern and Western Screech-Owls, and four species of breeding orioles.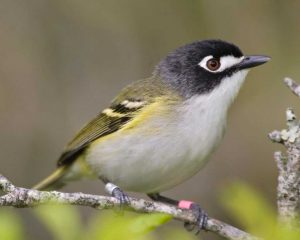 It is a bird paradise in the middle of desert. To find out more check TNC's website. The bunkhouse has a full kitchen and winners will need to bring their own food and linens. Minimum bid of $400 includes trip for four people, but site can easily house six (additional participants add $100 each to minimum bid).
Donated by The Nature Conservancy
MUST BE REDEEMED IN 2023
https://www.nature.org/en-us/get-involved/how-to-help/places-we-protect/independence-creek-preserve/