Rio Grande Valley Birding Trip with Martin Hagne for 3 days and 2 ppl with a room at the Alamo Inn
Winning Bid: $560.00
Description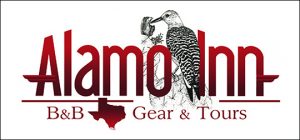 Experience the Rio Grande Valley birds as the locals would!  Martin Hagne lived and birded the RGV for over 20 years before becoming the Executive Director of GCBO.  Enjoy some of the birding haunts that many visiting birders don't get to see.  If you have never visited the RGV you will go home with some breathtaking lifers found nowhere else north of the border.
Enjoy 3 days of birding, with 3 nights stay at the Alamo Inn B&B (one room so you will need to share), and transportation once in the RGV. Meals and travel to the RGV are not included. Dates to be coordinated with Martin Hagne, and hotel.
*Two additional people welcome if they pay for accommodations.
Donated by Martin Hagne, GCBO & The Alamo Inn B&B   www.alamoinnbnb.com
Must be used in 2022.